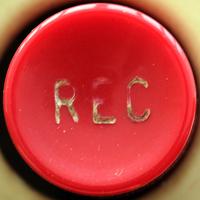 As a rule we try not to paste the same stuffs in two places.
I don't know why, our blogs are so good that you probably want to read them twice, in two different places.
It probably contravenes some well established blogging etiquette or other, and we are undoubtedly going to be digitally chastised for it, so in the spirit of "the conversation" please do let us know your thoughts on this lazy, thoughtless, shoddy, slack arsed double posting practice in the comments below. ;)
Anyway, it seems we wrote a full on blog on the Eventbrite page all about this amazing event we are holding next Thursday,  at The Crypt, so there is nothing left to write here.
The bad news for you is that some people are reading this on the eventrbrite page, have seen the light, and are already buying tickets, rather than reading this waste of web hosting space. So what on earth are you waiting for? Get yourself over to our eventbrite page, bag your tickets, and then come back here and read this blog, which we have kindly posted in two places for your convenience.
Seriously, there are a limited number of tickets here for next Thursdays amazing Big Red Button Night at The Crypt, a live recording studio session party, with amazing Punjabi Street food, a new song, up for it people, and a host of hysterical cock ups. Get your tickets here: http://bigredbutton.eventbrite.com/
NB. I have used the bold function to illustrate my point about High Viz clothing. Eventually, once everyone is wearing  it, and that time is not far away, then it will cease to be High Viz, and will become CAMOUFLAGE!
#bigredbuttonnight
The below content has been thoughtlessly re-posted from eventbrite:
______________________________________________________
The Main Event
For the whole of next week we are recording a new album of lovingly reworked acoustic songs at our studio The Crypt, and we would love you to join us.
We are delighted to be able to invite a small number of you to experience part of this live recording session with us. It will be intimate, spine tingly, and no doubt full of cock ups. Thursday 16th, 6.30pm for a 7pm start.
And, if this next bit doesn't sway you, nothing will….. because ladies and gentlemen, are your taste buds ready for this, yes, the one and only Manjits Kitchen will be back and serving their mouth watering home cooked Punjabi street food for us…..oh baby yeah!
So, get your tickets now for what is undoubtedly the ultimate music lover's valentine's gift.
Get your tickets here: http://bigredbutton.eventbrite.com/
Your meal is included in the ticket price, and the mouth watering menu is at the bottom, but I will put you out of your misery and tell you that, yes, it does include Manjits legendary Chilli and Paneer Wraps (you may know them from Garden Party fame). Home cooked Punjabi grub is certainly our cup of Chai, we hope its yours too.
(Be warned, you may be asked to join in with noise making, endless microphone moving, and dare we say it, big red button pressing. Ed will be out of a job!)
The Music
At the end of last year we picked up new and different instruments and reworked some of our songs into a set of delicate new acousticey versions. We performed them at the stunning Georgian Theatre in Richmond at our Winter Warmer. It was a thoroughly nourishing experience for us; the songs stood up to the mauling, and the audience stood up and applauded (download the encore here). We couldn't just leave it at that. So we have decided to record a new album of the winter warmer versions, and are able to invite a small number of you down to our studio to help us. All the sessions will be totally live but we've there's some in particular that we think would be made better by your presence.
News flash: We also have a brand new track, written whilst rehearsing the acoustic stuff, which we will play live for the first time, and possibly even record live on Thursday night.
The Magic
We have a saying at Hope and Social; "the magic happens before the mic". Its a lovely simple reminder that Hope and Social is about great music first and foremost, and that great music happens in the real world, in the flesh, on this side of the microphone. It's that live and alive feeling that we try and capture in our records.
Of course, like all our sayings, its a load of old cods wallop; a huge amount of magic and wizardry goes on after the live take to create the finished music. Never the less, the Big Red Button night is your chance to experience that moment, that magic, as it happens, up close and personal, in the enigmatic bosom of Hope and Social world, The Crypt.
It is a chance for you to see how we capture the music, and to compare what you hear to how it sounds when it comes out on record.
(Incidentally, there is no big red button, its just the F12 Key on the keyboard…talk about over selling. any help with sourcing a really big red button is appreciated)
The Modfarther
The Later Great Jools Holland says that the best thing about presenting Later is being up close to the artists as they do their thing. He once described seeing a young Paul Weller up close and in full force as "like standing next to a nuclear reactor going off.".
Getting up close and intimate with Hope and Socials acoustic versions on 16th Feb may be more akin to standing next to an elegant Wind Turbine as it begins to turn…. but be warned, there is always that chance it will catch a wind, and spin itself into a fiery ball of furious eco-flames! Beat that Weller.
The Media
To get a feel for the winter warmer song versions you can relieve the whole winter warmer gig on youtube by clicking here: Hope and Social Winter Warmer – Youtube (Thanks to Dr Fizzy)
You can also listen to or download the last 3 songs of the the Winter Warmer gig by clicking here: Hope and Social Winter Warmer – Last 3 Songs
The Menu
We are delighted to have our talented and lovely independent Leeds foodie friends join us again. Such great people doing such a great thing.
Team Manjit will be serving their famous hope home cooked Punjabi street food menu through the night. Tasting is believing.  Enjoy…..
Starter
Home made Samosas, with salad and Punjabi chutney
Main
Chilli Paneer Wraps – Oh my, words fail me. Just wait till you try these.
Spicy Chickpea Wraps – You will never look at the humble Chickpea in the same way again.
Bhel Puri – Puffed rice Indian street snack, served in a cone, and lets face it, food always tastes better out of a cone…. am I wrong?
Drinks
Hot Chai – Mixed spice tea. The perfect winter warmer.
Alcohol is not allowed on the premises, but a selection of reasonably priced soft drinks will be available.
There is a nice little pub on the corner of Church Lane if you want a pint before or after the event.
Transport
Liversedge is a village in the valley behind Ikea (dont tell them I said that). There is plenty of free parking at The Crypt, public transport wise it is easiest to get a train to Dewsbury station and then either a bus (268) or a taxi (about £5) the rest of the way.
Tickets are very limited, so please don't hesitate on this one…it will be a special night.
All our love,
H&S
x